Blood Type Specific Greens and Beans Salad
With all the great fresh greens and vegetables available this time of year, we wanted to highlight a delicious, blood type specific summer salad. Each salad shares some ingredients, so you can use it as a base for mixed blood type dining.
Find this and more delicious, simple to prepare recipes in the  Eat Right for Your Type Personalized Cookbooks.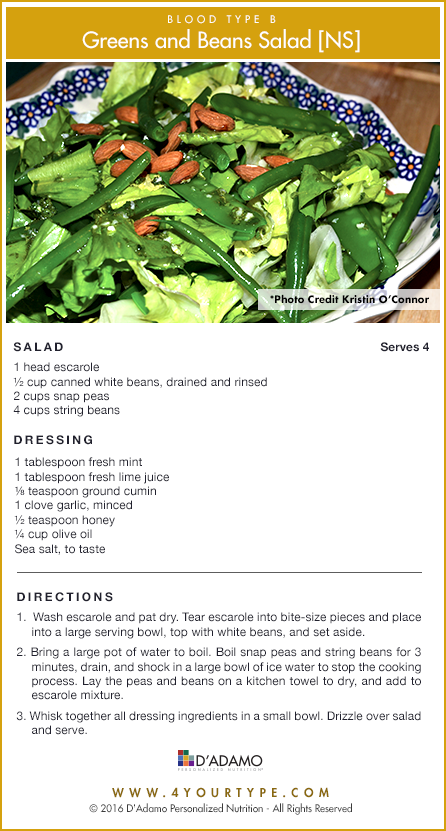 Categories: Blood Type Diet, Recipes, Recipes: Salads, Uncategorized
Tags: blood type, blood type diet, d'adamo, recipe
Recommended